Band Name: Monster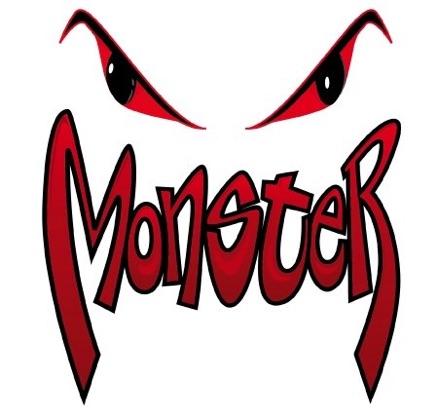 Who's who in Monster:
Robbie Robertson: Rhythm,
Mark Sheridan: Lead,
Lynn Sheridan: Drums,
Graham Lacey: Bass,
Toby Lee Smith: Singer
Oz is our Sound Man.
Website: www.monster-rock.co.uk
How did Monster come about?
Monster is already an established band thats been going for about 5 years, we have a good following and a website www.monster-rock.co.uk where you can check out the Gig page to see where we are playing.
We will be getting regular spots a couple of times a month.
There has been a lot of interest shown in the New Monster line up from what we have heard from other bands in the area.
What is Monster's musical Influences?
Tenacious D, U2, The Killers, Weezer, Stereophonics, Dandy Warhols, Bowling for Soup, Kings of Leon, Gun, Thunder, Reef, Feeder and more.
So we compiled some questions for Robbie Robertson to find out a bit more :
Q. When did you first start singing?
A.Thankfully, I don't sing. Been playing guitar though since 1986, when I bought a Kay guitar off a Miner who'd lost 2 fingers off his left hand.
Q. First song ever sung (Played) ?
A. Honestly can't remember. Might have been Smoke On The Water.
Q. How long have you been singing/playing guitar?
A. 27 years on and off. Had 2 years off after a road smash…..
Q. What did your family do to encourage you?
A.They didn't. I just saw bands playing, and thought, I want to do that.
Q. Who else in your family sings/plays?
A. Alex, my eldest plays bass.
Q. Who are your musical inspirations?
A. Motorhead and AC/DC. Keep It Simple, and sing about the things that matter……
Q. What kind of music do you listen to today?
A. Just about everything. I still love 80′s / 90′s metal, Powerful rock, and Electric Blues…..
Q. What embarrassing songs might we find on your MP3 player?
A. ELO…….
If you would like to learn more about Monster visit their website for gig dates, photos and more..
Website: www.monster-rock.co.uk